FacilityFace / Anti-wrinkle Professional
DESCRIPTION
 Five-minute facelift
The FacilityFace is renowned in the beauty industry for its five-minute facelift, with instant and long-term results. Its portable design is ergonomic and small enough to take on the go. What's more, it effortlessly complements your skincare routine.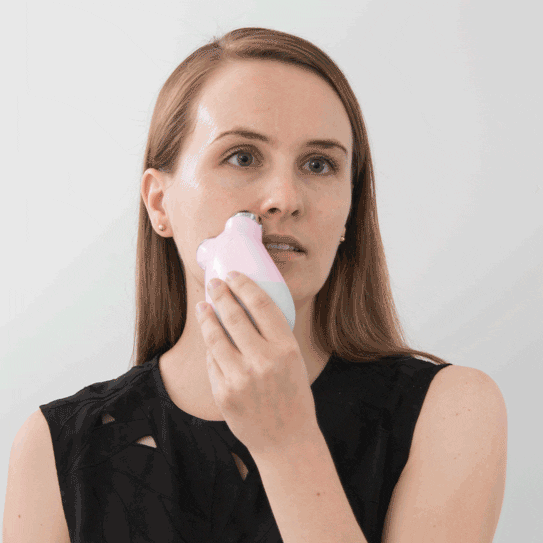 Work daily on toning your skin
The FacilityFace microcurrent facelift is a device suitable for all ages to work daily on toning your skin and preventing the effects of stress, lack of sleep, poor hydration, pollution,...

Microcurrent is recommended for all skin types, and certified safe by the AFME.

Used in aesthetic medicine since 2006, electrostimulation is now available at home in 2019 for a quick treatment at an affordable rate thanks to FacilityFace.


Advantages of our FacilityFace
- Lightweight device
- Guarantees long-term effectiveness
- Reduces fine lines and tones the skin
- Deeply moisturizes skin
- Reduces acne and blackheads
- Prevents sagging skin
- Reshapes facial contours
- Painless device
- Reduces eczema symptoms
- Reduces dark circles
Satisfied or your money back
 Over 10,000 customers love FacilityFace, and we're sure you will too. That's why we offer a 14-day risk-free trial.

If you don't like it, we'll give you your money back.
DELIVERY AND RETURNS
Shipping

Your item will be dispatched within 48 hours.
Delivery

Estimated between 5 and 7 days. FOR A REFUND OR EXCHANGE ON AN ORDER THAT HAS NOT YET BEEN SHIPPED, PLEASE CONTACT US WITHIN ONE HOUR.

Partner: Royal mail
JEWELLERY DETAILS
- Stainless steel with gold-plated finish

- Unique handmade jewellery


THE BENEFITS OF JOMAYLI
When you order with us, you get exclusive benefits - Handcrafted Qua

- Free delivery

- Dedicated 24/7 customer support

- Exclusive offers for your next orders
CUSTOMER REVIEWS